Welcome
We are a vibrant church in Redmond, Oregon, with activities for all. We study scripture, perform service in our community, and provide a loving, caring place for our children, youth, and adults. We are blessed to be active for our Lord Jesus Christ. We welcome you as we worship, learn, grow and play together.
Location: 529 NW 19th St., Redmond. Phone: 541-548-3367
One-half mile north of Redmond High School -
MAP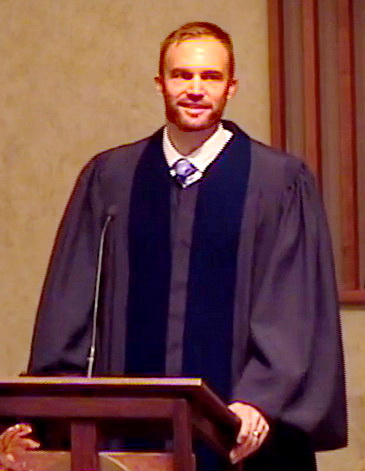 Our Pastor Rev. Andrew Hoeksema
Sunday's messages feature connecting Biblical scripture with contemporary issues. The 9:00 service will include our praise team of musicians, and the 11:00 service will include the chancel choir.
Sunday Morning Contemporary Worship Service 9 to 10 am
Sunday Morning Traditional Worship Service 11 to 12 noon
Children, ages 6-11,
have Sunday School each week from 9-10 am and 11-12 noon
Middle School Youth "Teen Talk",
9 am
Lifelong Learners
have two opportunities for further education.
9:30-10:30 in the Mountain Room
10:15-11:00 in the Library
Nursery Care -
Sunday morning, from 9 am to noon
Healthy Cooking Class with Holly
It will be held on Tuesday, July 10, from 5-7 pm.
This month's theme is "Healthy and Yummy Summer Picnic Foods."
The class will be limited to 20 people and the cost is $5-10 per person (give as you are able) and includes dinner, recipes, and instruction. A sign-up sheet is located in the narthex. Please sign up no later than Sunday, July 8.
Parking Lot Sale
Not too early to set aside those unwanted treasures to donate to our annual parking lot sale. Watch this space for upcoming details. The parking lot sale will be on Friday and Saturday, September 14-15 and all donations must be in by Wednesday, September 13.