Welcome
We are a vibrant church in Redmond, Oregon, with activities for all. We study scripture, perform service in our community, and provide a loving, caring place for our children, youth, and adults. We are blessed to be active for our Lord Jesus Christ. We welcome you as we worship, learn, grow and play together.
Location: 529 NW 19th St., Redmond. Phone: 541-548-3367
One-half mile north of Redmond High School -
MAP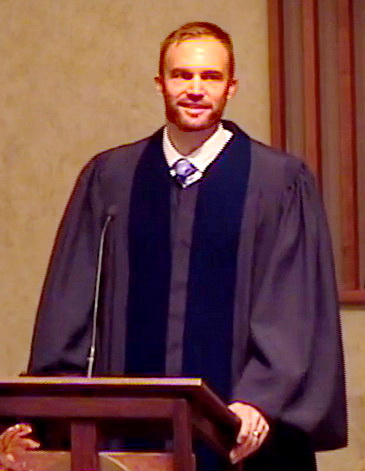 Our Pastor Rev. Andrew Hoeksema
Sunday's messages feature connecting Biblical scripture with contemporary issues. Beginning on July 22 and continuing through September 2, our church observes one worship service beginning at 10:00 am. We alternate the format throughout the summer with the contemporary praise team of musicians and the more traditional service.
Sunday Morning Worship Service 10 am (Summer Schedule - see below)
Children, ages 6-11,
have Sunday School each week at 10:15 am
Lifelong Learners,
9 am in the Mountain Room
Nursery Care -
Sunday morning, from 10-11 am
Summertime worship services begin Sunday, July 22, with a single combined service at 10:00 am. Specific formats include:
August 12 -- Traditional with hymn sing
August 19 -- Contemporary
September 2 -- Contemporary
September 9 -- Return to 9:00 am Contemporary and 11:00 am Traditional worship services
Bible and Brew
Will meet Saturday, July 28 at 4:00 pm -- Location: Round Table Pizza. The topic will be a discussion of Philippians 4:6-8. Nourish you body, mind and soul with us!
Parking Lot Sale
Over stuffed with "stuff"? We can help you! Please save your unwanted items for CPC's annual parking lot sale September 14-15. We would like to encourage your ready-to-sell donations brought to the church between 8 and 4 on Thursday, September 13. All profits benefit our partner church in Mombasa, Kenya. Watch this space for upcoming details.